"I have known no other lifestyle than that of an athlete since the age of six years old when I started boxing. The art of boxing has kept me disciplined and gave me the foundations needed to become a mentor for my clients.
Kerrison Fitness aims to be the centre for all things health and fitness including both physical and mental wellbeing and the many factors that come with this; our support and professional service covers workouts, nutrition, meal prep and even sleep as we offer our clients all the tools they need, recognising you as an individual, to help you to achieve any life goal."
Joseph Kerrison
'IF IT DOESN'T CHALLENGE YOU, IT DOESN'T CHANGE YOU.'
With Kerrison Fitness you are taken behind-the-scenes in the life of an elite sportsperson. Our training methods, nutritional advice and lifestyle strategies are tried and proven to have a positive and sustainable impact on your health and fitness; based on the dedicated routine of top level athletes. We adapt and tailor every programme to suit your individual needs, having worked with a wide variety of demographics and building a strong community of clients that we are proud to say are living proof of the results we can help you to achieve.
Our ambition is to create a hub in which you can find the resources to guide you to any health and fitness related goal. We build important relationships with our clients, establishing their trust and confidence in us so that we can help them to reach a potential in life they perhaps thought not possible. 
Whether you are looking to lose weight, become the next world sports icon, fight the signs of aging, tone-up, improve your mental wellbeing and much more – it would be great to have you on board!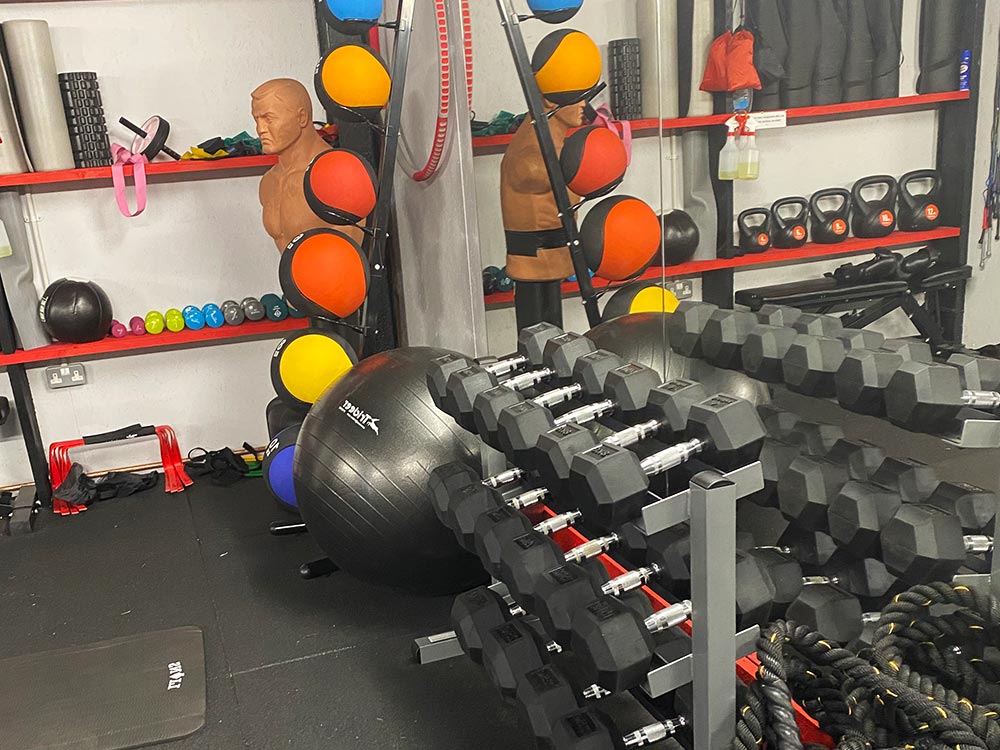 KERRISON FITNESS SERVICES
MEAL PREP
In addition to our sportswear range, you can order our fresh made-to-order fitness food from our online shop. Our meal prep comes chilled in microwaveable containers with the promise of being healthy, convenient and economical. With weekly delivery and collection options available, guilt-free food never tasted so good!
STUDIO
Based in Rushall, Norfolk, Kerrison Fitness Studio offers a range of face-to-face services including Personal Training, Boxing Coaching, Group Classes, Bootcamp and more. Our facility is private, meaning no audiences and no queues for equipment unlike a regular gym; working with a knowledgeable mentor who gives you their undivided attention and strives for your success. 
ONLINE
Kerrison Fitness aims to be a resource hub of all things health and fitness for everyone. We will continue to post to our YouTube channel and update the Learning Centre section of our website so that positive and sustainable change can be apart of everyone's life – your opportunity for a healthier route forward starts here.