"Primarily through fourteen years of boxing, health and fitness has not only been a passion but a lifestyle.
Throughout many dedicated years within my sport and the determined work ethic which comes with my chosen discipline, I have had the ultimate experience, the life of an athlete and a champion.
For me, the journey continues in providing people with a service which doesn't just do half a job; the invaluable gift that is health and fitness should be achievable for everyone. Kerrison Fitness is here to ensure the right tools are in the right place."
Joseph Kerrison
My boxing career has boasted a Great British No. 1, European No. 2 and World No. 5 ranking, coming from the achievement of a National Championship Title, Tri-Nation Gold, Pirkka Tournament Gold, European Games Silver Medal and Team England representative for four years.
It is because of this success that I have the ability to understand and forward on my knowledge of what it takes to make habit of good and healthy living.
Having spent time around sporting legends such as Mo Farah and Rebecca Adlington, I can say with confidence that it is not only an athlete's job to strive for perfection in their chosen art but to ensure that every aspect of their lifestyle is a positive influence in bettering themselves and pushing them further towards the end goal.
Kerrison Fitness understands the importance of being able to adapt. We adapt our services to suit every individual and spread our message of health and wellbeing in a way that everyone can utilise.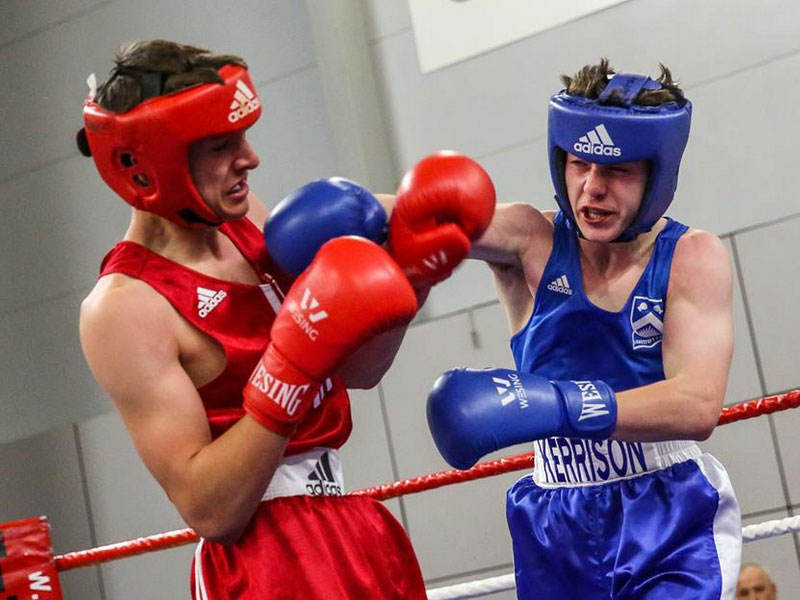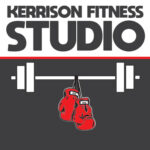 We offer our most of our physical services from our private fitness studio in Rushall, Norfolk (IP21 4QD). Our services include personal training, boxing coaching, bootcamps, group classes and more with an established fun and friendly community who commit themselves relentlessly to a positive lifestyle and dedicated training methods. 
We have worked with clients from a wide range of demographics and levels of ability. Everyone is welcome at Kerrison Fitness, with our aim being to share knowledge and empower those who are willing to dedicates themselves to their goals with the resources they need to achieve the life they want.
KERRISON FITNESS SERVICES
BOXING
Following over a decade of successful years in the sport of boxing, Kerrison Fitness is proud to offer a pathway to your own story of greatness. Whether you are looking to get involved in boxing for fun & fitness or to get started competitively, we have both physical and online options for you to start your own boxing journey.
STUDIO
Kerrison Fitness Studio in Rushall, Norfolk offers a range of physical services including Personal Training, Boxing Coaching, Group Classes, Bootcamp and more. Our facility is private, meaning no audiences and no queues for equipment unlike a regular gym; working with a knowledgeable mentor who gives you their undivided attention and strives for your success. 
ONLINE
Kerrison Fitness aims to be a hub of all things health and fitness for everyone. By becoming a member, you will have unlimited access to online resources and a point of contact to guide you through your fitness journey and see your results become reality – your opportunity for a healthier future starts here.
'I would highly recommend Joe to anyone looking for a Personal Trainer. I felt relaxed in his company, he's friendly and easy to have a laugh with whilst getting the best out of you. Joe pushed me hard enough to feel the benefits but not so I didn't ever want to do exercise again - he knows exactly what he's doing. He helped me to achieve things I said I couldn't do, reassured me I could and I did. I'm more than happy to recommend Kerrison Fitness and encourage people to give it a go.'
'Kerrison Fitness has changed my life. I recommend watching Joe's nutrition presentation before starting the training because it gave me the information I needed to dedicate myself 100% and the results speak for themselves.'
'The food was absolutely spot on; the portions were just right and they're happy to tailor the meals to suit your preferences.'
'Nice one Joe, this is just what I needed to get myself motivated.'
'I am a teacher of a student who trains at Kerrison Fitness - I am amazed at how positively different this young man's attitude has become since he has started boxing sessions at Kerrison Fitness.'
'I wanted a Personal Trainer to help me lose weight, regain my fitness, educate me on nutrition and create a personal exercise plan. Joe is professional, has an in-depth knowledge of nutrition and the human physique. He invests a lot of time finding out about you to create a tailored plan for your personal needs and monitors your progression continually. For me, his enthusiasm is contagious and I look forward to every session and to see my improvements as the weeks go by.'